Financialization and the future of society
Preparatory seminar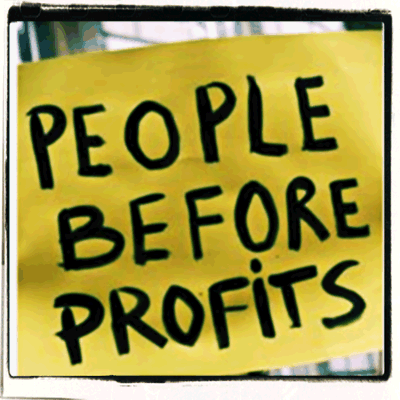 Wednesday, 29 November 2017, 13:30-18:00h
Auditorium Symphony Building,
Vrije Universiteit, Amsterdam
Registration: follow the link on your invitation
13.30 Coffee
13.45 Welcome and introduction by the moderator– Marleen Janssen Groesbeek
13.55 Lecture - Haroon Sheikh
Comments - Arnoud Boot (t.b.c.)
14.25 Conversation
14.45 Break – coffee
15.15 Lecture - Maarten Biermans
Comments - Ronald Jeurissen
15.45 Conversation
16.05 Lecture - Christiaan Vos
Comments - Ad Verbrugge
16.35 College tour – conversation with Haroon Sheikh, Arnoud Boot (t.b.c.), Maarten Biermans, Ronald Jeurissen, Christiaan Vos and Ad Verbrugge
17.45 Closing remarks by the moderator
17.50 Drinks
Attendees
"Talk of the future" should be done by the generation of the future. When discussing the big issues of tomorrow on Ethics & Finance, we actively want to engage in a dialogue with those who will most likely be involved. But, as the dialogue should not be restricted to the youngsters, somewhat more senior academics, financial experts and policy makers will also be invited. Therefore, the attendees have been specifically invited upon their knowledge of, and acquaintance with, the topic of Ethics & Finance, and are mainly from organizations that actively engage future generations in their work. Selected, high profile members of the following organizations have been invited:
Rethinking Economics NL
Sustainable Finance Lab
Centrum Èthos
Young Rabo
Young Bankers ABN AMRO
Dutch Banking Association (NVB)
JongEZ (Jonge Ambtenaren Econ. Zaken)
JoFi (Jonge Ambtenaren Financiele Zaken)
Around Ethics & Finance
12 Nov 2017 | Hans Ariens
Ben je aandeelhouder of mens?
Op bezoek naar andere businessmodellen op Nationaal Sustainability Congres Kan dat, zo veel mogelijk olie, gas, of mobiele telefoons verkopen, en tege ...
7 Nov 2017 | Ricardo Hausmann
The Moral Identity of Homo Economicus
Two recent books indicate that a quiet revolution is challenging the foundations of the dismal science, promising radical changes in how we view many ...
6 Nov 2017 | Nouriel Roubini
The Plot Against America's 99%
US President Donald Trump, in partnership with congressional Republicans, is pursuing tax cuts that will blow up the fiscal deficit and add to the pub ...
23 Oct 2017 |
Strijd tussen banken en fintechs nadert climax
Onder welke voorwaarden moeten banken derde partijen toegang geven tot klantgegevens? Over die vraag wordt een bikkelharde strijd uitgevochten. ...
19 Sep 2017 | Biagio Bossone
Making Fiscal Money Work
Proposals for a new system of "fiscal money" have increasingly appeared in political debates in Italy, where budget constraints and a lack of monetary ...
News from our partners
Moral Markets
14 Nov 2017 | Why Capitalism Isn't Broken
10 Nov 2017 | Book Page Added to the Moral Markets Site
Konrad Adenauer Stiftung
17 Nov 2017 | Der Kampf gegen terroristische Inhalte: Experten Austausch mit Kent Walker
23 Oct 2017 | Einig in Sachen Einigkeit: Europa auf dem Weg von großen Visionen zu praktischer Politik
Rabobank
10 Nov 2017 | Call Notice: Robeco Multi Market Bonds XS0701182544
8 Nov 2017 | DBRS confirms rating Rabobank at AA, Stable Trend
Centrum Èthos